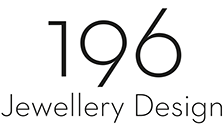 A party with a difference ….. stree free and mess free!
The 196 Jewellery Design could be the solution you are looking for.
The cost is between £12 - £15 for 90 minutes of making per person, with a minimum booking of 5 people per party. There may be an additional charge for travel, depending on the location (and miles from Arlesey, Bedforshire)
I provide all tools and materials and teach everyone how to create their own unique items – we can make bracelets, cluster rings, necklaces, wine glass charms and more …. the guests then can take them home in a lovely co-ordinating gift bag – so no need for party bags!
Ideal numbers – 5 to 15 people (but we can cater for larger parties too).
HOSTING A PRIVATE JEWELLERY PARTY
196 Jewellwey Design is pleased to offer private jewellery parties for you and your friends!
Why bother browsing the internet when you can enjoy a fun-filled night where you can have a gossip, a glass of wine and try on some gorgeous jewellery!
Bring the party to you by hosting a jewellery party in your own home. The following will apply:
A location to be organised by the host, for example, your home.
I will bring along at least 20 pieces of jewellery for exhibiting.
Prices will be as advertised on my website.
Date and time to be mutually agreed between the host and myself at least 2 weeks prior to the party.
Parties can only be held within a 20 mile radius of my home address (Arlesey, Bedfordshire).
The host will be entitled to a free statement necklace for hosting a party (up to the value of £20).
If you are interested in holding a jewellery party please contact us >





© 2017 196 Jewellery Design All rights reserved | website by sarah colley | privacy policy
All copyrights or trademarks used within this website are the property of their respective owners